Spoil yourself with the special automobile feeling of an Aston Martin,
the Quintessential in British Sports Car Engineering and one of the most
beautiful Automotive Designs.
Next to this exclusive Aston Martin offer you can also experience the electric feeling of driving a Ferrari or Lamborghini as well as a Mercedes SLS
with wing doors (Originally found on the famous 300 SL from the 50s) in our rental services in cooperation with our swiss partnerships.

Including comprehensive insurance. Minimum age of 25 and a valid drivers license of minimum 3 years. Exceptions can be arranged.
The car can be picked up in Zurich or St. Moritz or we can arrange a separate location with surcharge.
Special arrangements for sportscars available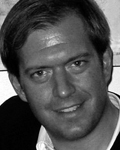 Mathias Niehus | Manager | Email

SILVERSTONE Exclusive Rentals
Weiherstrasse 15 | 8132 Egg b. Zürich | Switzerland
Engadin:
c/o Travel Tours AG
Chalet Suisse | Via Serlas 31 | 7500 St. Moritz
Contact +41 44 777 99 90